ATS Life Sciences provides customers with total automation solutions; from cleanroom material handling and assembly to final quality control.
Vision and Test Solutions
ATS understands that all assembly processes have the potential to impact key product quality attributes. That's the reason our automation systems monitor and measure these attributes on an on-going basis. Not only do we have experience working with hundreds of different test and inspection products, we also have the ability to develop test processes, ensuring that we have access to the best solutions for your process needs. ATS SmartVision M+ spec sheet High Speed Vision Inspection case study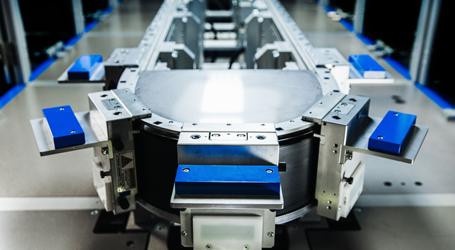 Material Movement Solutions
ATS Life Sciences is the industry leader in matching our customers' product and processing needs to the appropriate platform for automated manufacturing. With expertise in rotary dials, in-line conveyance systems and robotic workcells, as well as cam-drive technology, pneumatics, and servo technology, we deploy the combination of technologies that results in the lowest cost compliant automation solution for you. In addition, we provide the necessary feeding systems and tray handling systems for loading and unloading of product from the equipment. Handling Technologies brochure (English) Handling Technologies brochure (German)
Integration Solutions
ATS has perfected the art of integration over the many thousands of systems that we have designed and built for customers over the last 40 years. We bridge the gap between the supply of the third party equipment and components and the assembly of the final system, providing a single accountability for the customer and creating a seamless user experience for the final system operators and technicians. We have our list of preferred suppliers based on performance, CGMP and quality standards, pricing, and reliability, but we also work with the suppliers identified by our customers, so that the final system is easier to learn, operate, and maintain.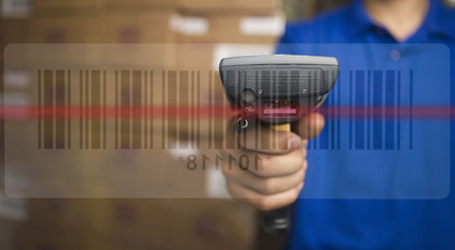 Quality Assurance Solutions
As a supplier to a regulated industry, ATS Life Sciences is committed to delivering CGMP compliant systems. To work on our customer's projects, our staff are trained in CGMP regulations and guidances including good documentation practices. This knowledge and discipline influences our systems' design, build, and test practices, and our procurement, quality control and project management behaviours. A few examples of how this plays out in our machines include: track & trace control, serialization, data acquisition and decision making, User Requirements traceability, commissioning and validation protocol generation, testing and documentation, recipe management, 21 CFR Part 11 compliant electronic batch records.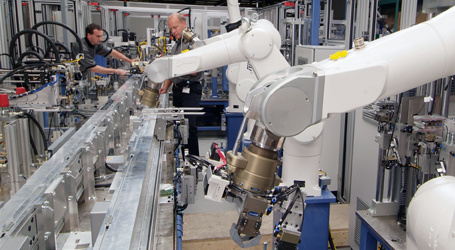 Scalable, Modular and Flexible Solutions
Meeting the needs of our customers' manufacturing plan means striking the right balance of scale, modularity, and flexibility. ATS has the experience and expertise to help you determine and then realize the right solution for you – lean cell, semi-automated system, pilot line, full scale production system. By employing clever design, systems can be added to, reconfigured, or re-tooled which is very attractive in situations where processes are not clearly defined, future product variants are anticipated, or market demand is uncertain. By considering rapid changeover needs, or sensitivity to downtime, modules can be designed and built with 'hot swap' in mind.