ATS Industrial Automation designs, builds and services mission critical automation and test solutions for the nuclear industry. Our customers rely on us, as a trusted partner, to deliver what we promise, on time and on budget.
Producing affordable and reliable, clean electricity is realized by the nuclear industry through a commitment to finding safer, more efficient ways of operating.
ATS Industrial Automation designs and supplies precise and reliable automated solutions proven to dramatically improve timelines, while reducing costs and worker exposure in radiation environments.
The ATS Nuclear team has incorporated a quality management system compliant to NQA-1, CSA N299.1, CSA N286, CSA N285 & CSA B51, learn more here.
ATS Industrial Automation & Bruce Power Recognized for Innovation at 2022 OCNI AGM and Supplier Excellence Award >
Discover the Advantages of Automation in Nuclear, Watch the Webinar On-Demand Now >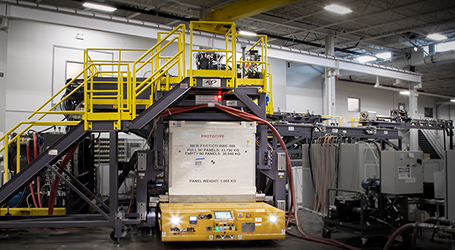 Decommissioning & Waste Material Handling
ATS Industrial Automation has proven experience deconstructing nuclear reactors and using automated solutions for reactor inspection, segmentation and waste packaging. ATS Industrial Automation provides innovative solutions for the demanding challenges in decommissioning, reducing costs and radiation dose. Our nuclear customers trust in our vast remote material handling and remote operations expertise, across diverse industries, to provide them with an unparalleled mix of technology, experience and scale.
Learn More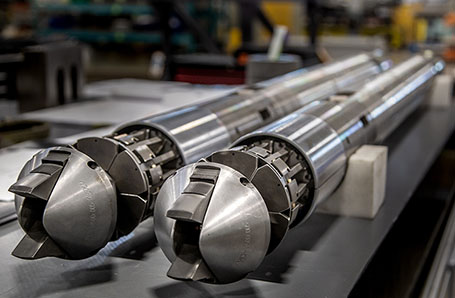 Maintenance & Inspection
We have a lifetime of experience providing custom remote operated tooling and systems to achieve the necessary inspection and maintenance requirements for nuclear power plant operators. We are widely recognized as a key partner in achieving operational excellence with the growing use of automation in the nuclear industry.
Learn More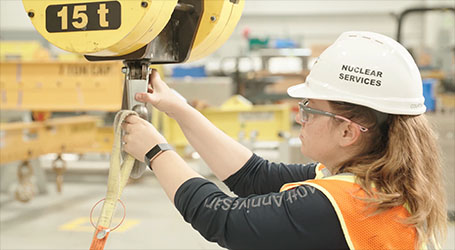 Engineering & Field Services
We have developed the industry's most comprehensive automation engineering and assembly team, with over 4000 people. And with our vast global footprint, ATS Industrial Automation is there when needed.
Learn More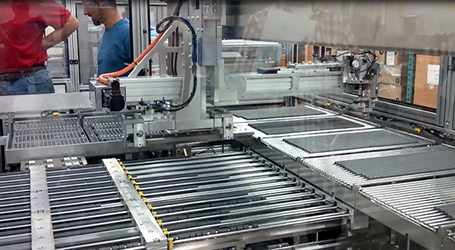 Nuclear Fuel
ATS Industrial Automation's experience is harnessed across all stages of the nuclear fuel cycle. Whether that be modernizing fuel fabrication facilities for customers producing new fuel or the retrieval and handling systems of used fuel and repackaging spent fuel for safe storage.
Learn More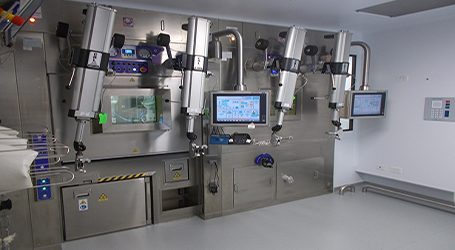 Medical Isotopes, Research & Small Modular Reactors
Many of the world's nuclear reactors are used for research, testing, or the production of radioisotopes for medicine and industry. ATS Industrial Automation and our subsidiary Comecer have decades of experience in medical isotopes and the systems needed by these facilities to maintain their safe operation. And as the nuclear industry evolves and new technology is developed, including new reactor types, ATS Industrial Automation capabilities continually adapt to keep pace.
Learn More