We provide full automation assembly and test systems for any need within the transportation industry – from the smallest electrical components in clean room environments, all the way to 13 liter diesel engine assembly and test lines.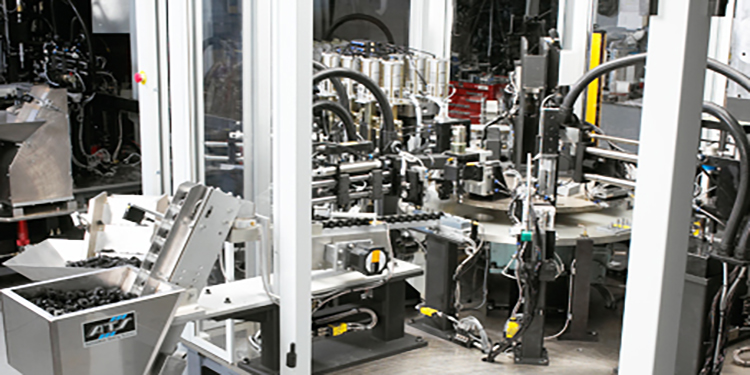 Complete Systems
Our capabilities include assemblies from start to final test, with In Process Verification (IPV). We can provide you with everything from the assembly system to turnkey plant solution and services. We provide global support covering after sales to future model year retools and capacity expansions.
We specialize in product knowledge and process studies. Engage us early and we can positively affect your value stream including product development from a design for manufacturing solution, to capital investment planning studies, and everything in between.
Additional Capabilities
Additional capabilities include:
Assembly gauging
Leak testing
Laser welding
Semi-automatic stations with manual interface
System-wide data collection
Conveyance utilizing power and free conveyors
Palletized conveyors
Monorail
Interface with existing conveyance
Testing
Our automation systems for testing include:
Engine Hot Test
Engine Cold Test
Transmission final test
Leak test systems
Noise Vibration Harmonics testing (NVH)
Balancing powertrain application
Support
We support all of our automation systems with integration and installation worldwide using ATS Industrial Automation facilities and external third-party suppliers.
Additional Information
Battery Design Authority – What 90 Battery Lines Have Taught Us
Watch the Webinar On-Demand >
The Tangram Issue in Battery Testing
Watch the Webinar On-Demand >
Electric Vehicle Challenges: Are You Prepared?
Watch the Webinar On-Demand >
Discover The Key Element: EV Battery Testing,
Watch the Webinar On-Demand >
Hear What the Experts Have to Say on EV Battery Assembly.
Watch the Addressing the Battery Challenge Webinar >