The ATS Food Technologies group of companies focus on applications involving Fresh Food Processing, Beverage and Beer Processing; Optical Sorting & X-ray Inspection; End of Line Robotics and Packaging; along with packaging of fresh produce and critical scale operations.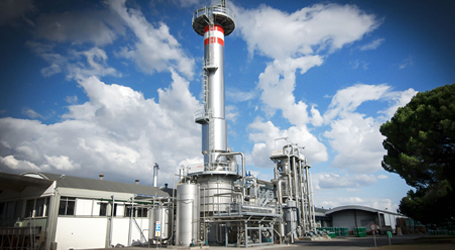 Primary Processing
CFT Group offers a complete portfolio of single machines and complete lines that allow the first transformation of raw materials into semi-finished products. From modular receiving and washing systems for fruit and vegetables, passing through evaporation, extraction and refining processes, up to complete cheese processing and turnkey systems for soft drinks and alcoholic beverages, the company provides a diversified range of advanced technologies within the entire food process chain.
Learn More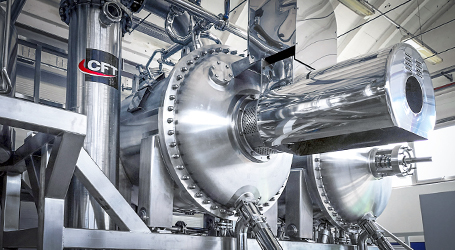 Secondary Processing
CFT Group's Secondary Processing range includes specific equipment which allows the raw material to be subjected to a second processing phase, thanks to which the product reaches a stage where it can be considered finished and ready to be filled or packaged. Starting from the "Olimpic", a premium series of sterilizers and pasteurizers for food and liquid food products, up to the advanced aseptic fillers' portfolio, CFT offers a cutting-edge range capable of satisfying the specific requirements of the secondary processing market.
Learn More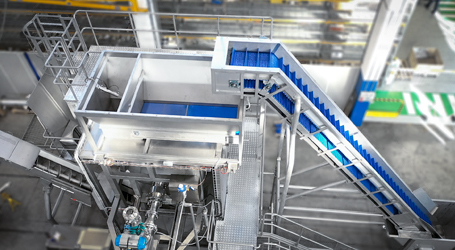 Product Treatment
CFT Group provides specific solutions for fresh and pre-cooked vegetables as well as thermal treatment for non-packaged and packaged products. The Product Treatment range is diversified within two technological categories which are "Vegetable Solutions" and "Thermal Treatment". The first one includes specific equipment related to vegetable sorting, peeling and blanching, whereas the second one is more related to vegetable cooking, cooling, freezing and pasteurizing technologies.
Learn More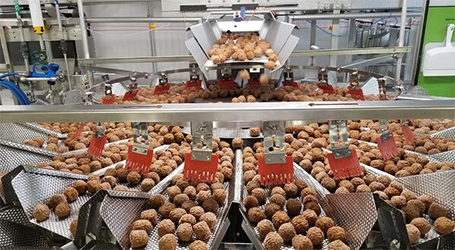 Custom Handling & Automation
NCCAS was started to fill a void in the food industry for producers. NCC focused on sanitary conveyors so that food processors had a manufacturer they could trust with their food safety. We expanded to provide non-sanitary conveyors and packaging line integration so we can serve food producers with full systems and service, start to finish.
Learn More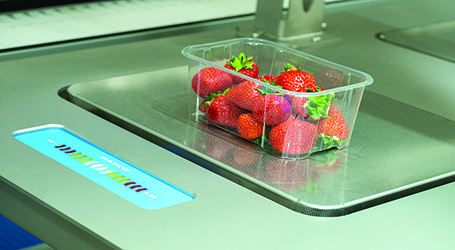 Soft Fruit Weighing and Packaging
MARCO offer innovative pack house and factory floor solutions that provide control from the arrival of the raw material to dispatch of the packed product. Increased productivity and profitability are central to the MARCO product delivery with a full return on investment typically achieved within twelve months from installation.
Learn More
Food On The Go - Weighing and Packaging
Convenience food or Food on the Go (FOTG) is one of the fastest growing industries worldwide. As consumers are living increasingly busy lifestyles, the demand for fast, fresh, and healthy food is rapidly increasing. To ensure food manufacturers keep up with this demand it is vital to have a productive and efficient manufacturing and packing process.
Learn More
Recipe Formulation Applications
MARCO Trac-IT Recipe Formulation Module (RFM) ensures your staff consistently adheres to a template of how to handle and mix recipe ingredients within the production facility. RFM controls the ingredient/lot picking and codifies all the manufacturing instructions to increase operational speed and efficiency.
Learn More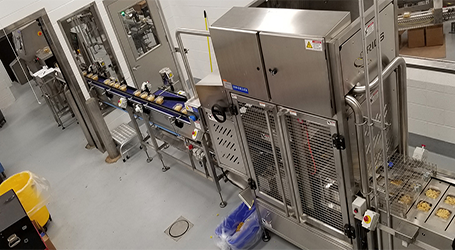 Conveyor Systems for Consumer Packaged Goods
In our more than thirty years of business, NCCAS has provided turnkey conveyor systems for consumer packaged goods producers in all industries. We provide both sanitary and non-sanitary conveyor systems, and we help CPGs plan, evaluate, and design solutions for their automation processes
Learn More