ATS has a proud history, and tooling has been an integral part of that. In recent years, though, we have diversified and modernized our approach and the markets we serve, and after careful deliberation determined that we needed to update our name to better reflect who we are as a company. That is why we have changed to become ATS Corporation.
To support this, we launched a refreshed ATS logo and branding. This features modernized font treatment and updated colour palette, while maintaining a direct connection to our ATS Business Model (ABM). Much like with the name change, we are taking an evolutionary approach that recognizes and appreciates our history, builds off our equity, but also better positions in the market as the company we are today, and will be in the future.ATS is a diverse, decentralized business, but what unites our companies and brands is our shared purpose and our ABM. This connective thread provides clarity in what we do and why we do it and leverages a set of tools and resources that allow us to achieve business goals through discipline and continuous improvement. This is all underpinned by our three core values:
People – Process – Performance
As we undertook this journey, it was imperative that our new logo and branding identity would reflect this. That is why we maintained the three parallelograms, each representing one of those values.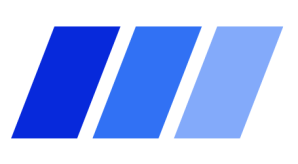 Regardless of geography or industry, People, Process and Performance at are the center of what ATS does. Each builds off of, and complements, the others, making it a harmonious and cohesive model. Having these three values working in tandem strengthens our business and empowers us to continually focus on improvement and growth.