Our Global Supplier Quality infrastructure synchronizes quality and delivery expectations across the organization. A risk-based approach is one of our success stories for worldwide global supplier management.
PARTNERSHIPS
One of our core values is building partnerships with strategic suppliers. This process begins with information sharing, trust and continuous recognition so that working collaboratively can produce superior results.
COLLABORATION WITH KEY SUPPLIERS
ATS expects suppliers to meet all engineering specifications and to continuously improve products and services through process performance optimization and reductions in process variation.
Quality is defined as products and services that meet the customer's expectations at a cost representing value.
While various ATS functions will assist the supplier in improving quality, the responsibility ultimately remains with the supplier.
RISK MANAGEMENT APPROACH
ATS uses a formal global approach to categorize suppliers by level of risk based on key criteria such as industry reliance, financial stability, supply of critical components, supplier core capabilities, supplier performance, and industry position.
SUPPLIER MANAGEMENT CYCLE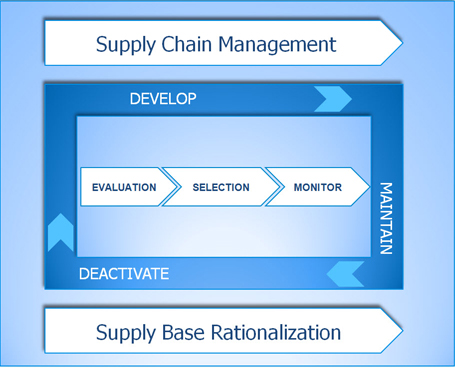 NEW SUPPLIER APPROVALS
Do you want to become a partner with ATS?
Please submit the required documentation following the instructions on New Supplier Submission Requirements. We appreciate your interest in becoming a supplier to ATS. However, only suppliers that meet ATS' requirements will be contacted for consideration.
New Supplier Submission Requirements