ATS After Sales and Services supports customers at every stage of their equipment life cycle. We have carefully considered your needs at every stage and developed a suite of services to match those needs. Whether pre-installation or equipment end of life, our team is here to provide valuable solutions.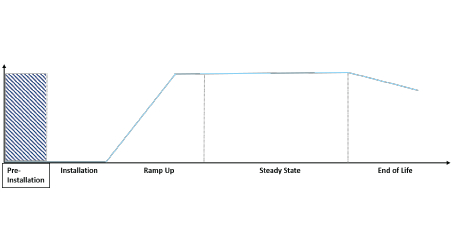 Pre-Installation
We know that preparing for the arrival of your new equipment can be overwhelming, ATS After Sales and Services wants to help. We can work with your team in the early stages of your preparation and ensure that your operations are optimized for the arrival of your new system.
Learn More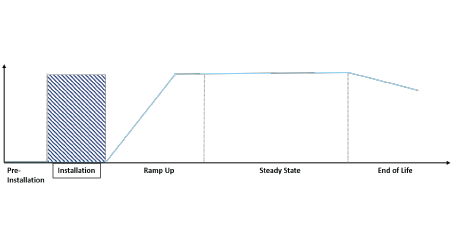 Installation
After Sales and Services is here to work alongside your team once your equipment arrives on-site. Our installation services – which focus on your employees – are tailored to prepare your team for the upcoming ramp-up. Let our experienced team share their knowledge with you and set you up for a successful operation.
Learn More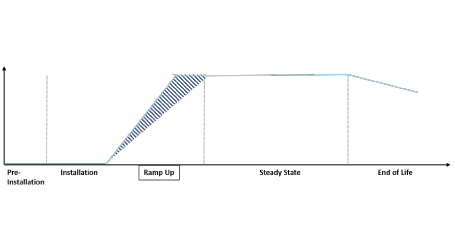 Ramp Up
The ramp up phase of your equipment life cycle is critical to establishing successful performance. Our solutions continue to build on the investment you have made leading to this stage. We aim to reduce the lead time to achieving your desired performance, while minimizing any risks.
Learn More
Steady State
As you transition from ramp-up to steady state stage of your equipment life cycle, let ATS After Sales and Services continue to support you. We can assist you in maintaining or improving performance, modifying your equipment to your new needs or provide a safety net of support through our Enhanced Remote support. In all cases, our teams will work with you to understand your needs during this prolonged stage and recommend the solutions that work for you.
Learn More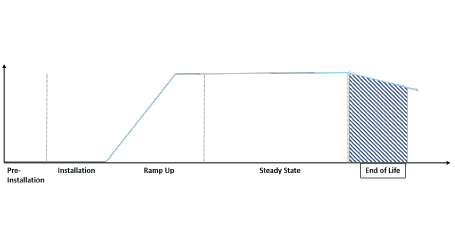 End of Life
As your equipment nears the end of its' original intended life, let ATS After Sales and Services work with you on logical next steps. We have the skills to extend the life of your equipment, or assess your spare parts inventory and support you as you determine how to move forward.
Learn More