We'll make the changes your system needs.
MAXIMIZE YOUR PERFORMANCE POTENTIAL
Our subject matter experts helped create your automation system, and have intimate knowledge of it. Who better to perform enhancements, retrofits, and line moves than those who know your system inside and out? When your production needs change, you can turn to ATS.
Performance Restoration 
Make your system run like new. Our experts will perform a system health check to identify possible modifications for a higher production level.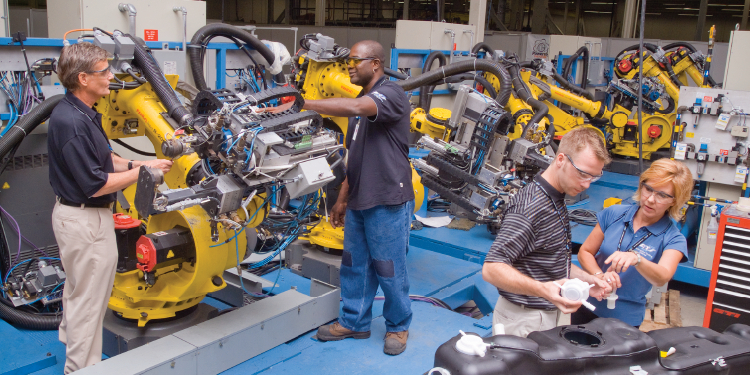 Performance Enhancement
Whether you're introducing a new product variant or implementing new technology, we can help. After evaluating your system, our experts will upgrade it, using a design built for your needs. With years of automation design and manufacturing experience, we know how to enhance your machine better than anyone else. 
Life Extension
Bring your equipment back to life with restoration, enhancement, and obsolescence upgrades to extend its lifespan. 
Automation Line Moves
If you are looking to move your equipment, ATS After Sales and Service can support you. With our years of experience with new installations and line moves – all done with minimal OEE variance – we're perfectly positioned to help.