It's time to start operations – we'll be there alongside you
ATS After Sales and Services understands how critical the ramp-up stage of your equipment life cycle is.  We want to make sure you have the right parts, your people are ready and you have access to the data to help understand how your equipment is operating.
Recommended Spare Parts List
Our years of experience allow us to create a Recommended Spare Parts List (RSPL) that contains those parts critical to your continued operations.  Our engineers will review the equipment Bill of Material and create a unique list based on those parts that could have the greatest negative impact in the event of a part failure.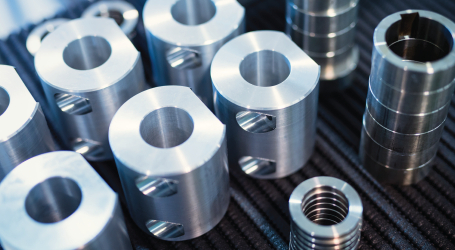 Ramp-up Support
ATS experts created your automation system, and they have intimate knowledge others can't match. With our Ramp-up Support offering, you can tap into that expertise by inviting them to work alongside your staff.  With our team alongside yours, you can expect to reduce the learning curve for your staff, quicken your time to steady state, and more. Our experts will focus on site, helping your staff ramp up production and removing obstacles to optimization.
Training 
Now that operations have begun, use our Smart Coach™ solution to provide your employees even greater access to our expert created content.  With this on-demand platform, your employees can access training content, troubleshooting techniques and more as they familiarize themselves with operating your equipment. 
Illuminate™ Manufacturing Intelligence
We know how critical data is to your successful operations.  With Illuminate™ Manufacturing Intelligence, you get a complete Industry 4.0 Smart Manufacturing System.  With multiple benefits, such as maximum throughput and Increased Uptime, Illuminate Manufacturing Intelligence will be invaluable to your continued operations.