Attribute monitoring during automated processing is essential to ensuring product coming off the line meets the quality requirements. A custom ATS Test system with proven measurement and analysis capability provides you with superior quality control.
Accurate Measurements = Superior Quality Control
Our systems meet and exceed stringent Gauge Repeatability & Reproducibility (GR&R) requirements. It's time the test equipment in your plant was worthy of the product you are delivering.
Our engineers and software developers use advanced design tools and extensive resources in order to develop custom instrumentation and PC-based data acquisition systems for the purpose of factory floor product testing.
With today's assortment of precision transducers, any physical property can be converted to an analog signal; which can then be read into a PC or PLC for analysis. We are experts in manipulating and analyzing these signals to a very high level of accuracy and repeatability
Our Expertise Includes:
Hydraulic, Hydrostatic and Pneumatic test equipment (Pressure, Flow, Leak, Temperature)
Motor performance (Torque, Speed, Current, Voltage)
High-voltage isolation test (Hipot, Surge)
High-speed data acquisition (Force vs. Displacement, Time to function)
Noise, Vibration and Harshness (NVH) Analysis
Vision inspection (Pattern recognition, Dimensional verification, Product color)
Full electrical and electronic functional (Contact bounce, Resistance: Micro-ohm to Mega-ohm, characteristic monitoring: PWM, RMS, peak, rise time, duty cycle etc…)
Design of Test equipment for production line testing of electrical components
Meeting design and FDA documentation requirements for test equipment in the Medical device and Biomedical industries
Communicating to automotive bus diagnostics (CAN, J1850, Class 2, SCP, K-Line, etc…) and functional check of automotive products. (Instrument Panel,
ABS controller, turbocharger, fuel pump etc…)
Our designs meet CSA, UL, and CE requirements
Our Designers and Engineers are trained to be able to solve the most demanding test applications. We will work with our customers through all aspects of the design process in order to ensure that the resulting equipment meets or exceeds expectations. If your application involves some form of instrumentation and/or data acquisition then we can be of service to you.
Available Services Include:
Engineering feasibility studies using a wide range of calibrated standard instruments in order to specify testing requirements for a customer's product
Onsite Engineering consultation services to assist customers in developing their test equipment requirements
Working with customer-defined specifications and testing requirements we are able to specify instrumentation for automated test systems that meet or exceed customers expectations
Working with customers' pre-defined test requirements we are able to automate existing test functionality to increase throughout
Developing custom software applications to interface to pre-existing hardware instrumentation
Designing and fabricating custom molded urethane test connectors that mate to the customer's product for reliable connection in automated or semi-automated testing environments
Complete turnkey Automated Test Equipment, involving design, software, build, debug, and on-site set-up and training.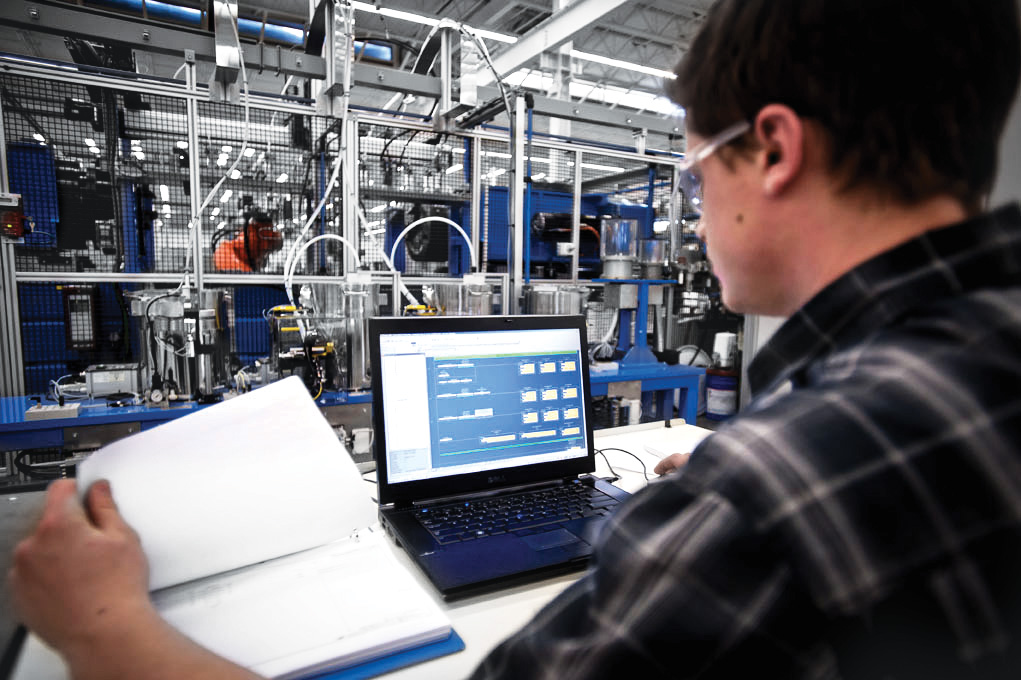 Mechanical Expertise
Without proper fixturing, there is no way to determine if product variations are a result of the process or the test machine.
Our team of experts have vast experience designing test tooling. We are experts in process flow, leak testing, and designing tooling to meet peak performance characteristics.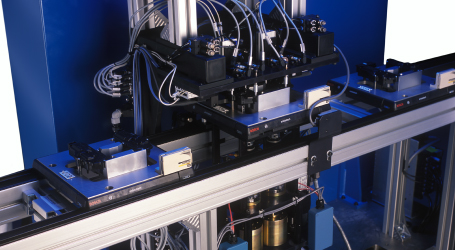 Process Development
We offer comprehensive capability in fine and gross leak testing, as well as flow testing. Applying our proven expertise in automation systems, we incorporate diverse technologies to develop cost-effective test solutions for applications from solenoid valves to filter canisters to fuel cell plates.
Hydrostatic systems have specific requirements in terms of component selection, material selection, circuit design and tuning. We have successfully implemented systems using, various fuel and water types.
Precision Test Tooling 
An important part of the turnkey solutions we provide is our ability, based on our extensive experience in automation systems, to engineer test fixturing that performs with high precision and repeatability. Such levels of precision demand a custom approach in both the design and integration of unique fixturing for each individual test within the system.
Custom Leak Test Circuits 
We offer a superior solution for decay style leak testing. Component selection, as well as system and tooling design, are essential elements and ATS has the experience and expertise required.
A Custom Leak Test Manifold Integrated directly into the leak test nest will provide a low test volume design with a thermally stable plastic to provide a more repeatable and reliable test.
Custom and high-risk test seals are also part of ATS' advantage.
The result is a total single-source test solution.